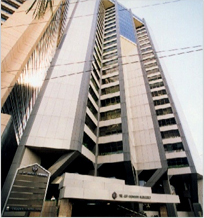 KEI is a leading independent civil engineering consultant based in Tokyo, Japan. KEI was established as the overseas arm of Katahira & Engineers Inc which was founded in 1970 by the late Nobutaka Katahira, a former senior official and leading technical specialist of the Japan Public Highway Corporation.KEI has operated as an independent company since 1987, whilst maintaining close business ties with the domestic firm. The firm has over 65 permanent professional staff, and turnover of US$ 30 million in 2007. The firm is considered one of the...
More
Latest News and Events
Skyway Stage 3 Project
-
Another major infrastructure initiative, which broke ground in January 2014, is the Skyway Stage 3 project—a 14.8-kilometer, six-lane elevated...
More
TIMOR LESTE ROAD NETWORK UPGRADING PROJECT
-
Timor Leste: PREPARATION OF DESIGNS AND CONSTRUCTION SUPERVISION OF TIMOR LESTE ROAD NETWORK UPGRADING PROJECT The project construction...
More